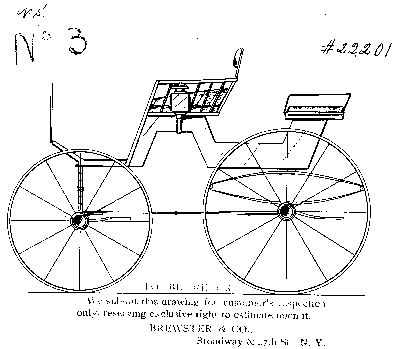 Members are able to access the Brewster records through the Members Only area.
Non-members can access Brewster information here. Please note that you will not be able to print or download this information.
We also invite you to enjoy, via the Library of Congress, Brewster & Baldwin's Illustrated Catalogue of Carriages (1869). Click on the catalog name (in blue) to make the images larger.